Emotional security
Because our priority is to offer pregnant women, couples and babies the best of French and American medical practices, the American Hospital of Paris Maternity created the Maternal Emotional Security Program.
The program was designed based on scientific evidence showing that a child's emotional security develops gradually during the pregnancy, the birth, and especially throughout the first two years of life.
Becoming a parent is one of the most challenging events in the life of any woman, man or couple. For the mother, pregnancy is a veritable maturational crisis, akin to adolescence. It is a pivotal stage of life that reveals each woman's personal strengths and vulnerabilities. During pregnancy, transitioning from being the child of one's own parents to becoming the mother of an as yet unknown child implies bodily transformation, psychological changes and the recasting of family ties.
Following the birth, the quality of the infant's relationship with its mother and parents will largely determine the way in which that child will develop, in particular by establishing:
Patterns of attachment, which will enable her to build inner security and relationships with others
Bodily self: the first structuring of his inner world based on his consciousness of his own body 
Emotional regulation, which will determine her ability to feel empathy and tenderness and to access her inner world 
The aim of guiding mothers and couples as they form a bond with their infant, starting from the fourth month of pregnancy and continuing for the first 24 months of life, is to ensure the prevention, screening and treatment of any early disorders relating to the child's development or to parenthood. The American Hospital of Paris's Maternal Emotional Security Program is dedicated to the child's "first 1,000 days" – a recognized concept in child development which underscores the extreme importance of this period, which has a significant impact on the development and emotional security of each individual, with lifelong impacts on health and well-being.
 
"A TRUSTING RELATIONSHIP WITH OUR TEAM BEGINS WHEN YOU REGISTER AT THE MATERNITY"
There is sufficient scientific evidence showing that the quality of the relationship between the maternity team and the mother-to-be and couple is one of the most important factors in ensuring a secure birth. The American Hospital of Paris therefore strives to foster a trusting relationship during the crucial moments of the pregnancy, birth and postnatal period.
---
Early Prenatal Interview (EPI)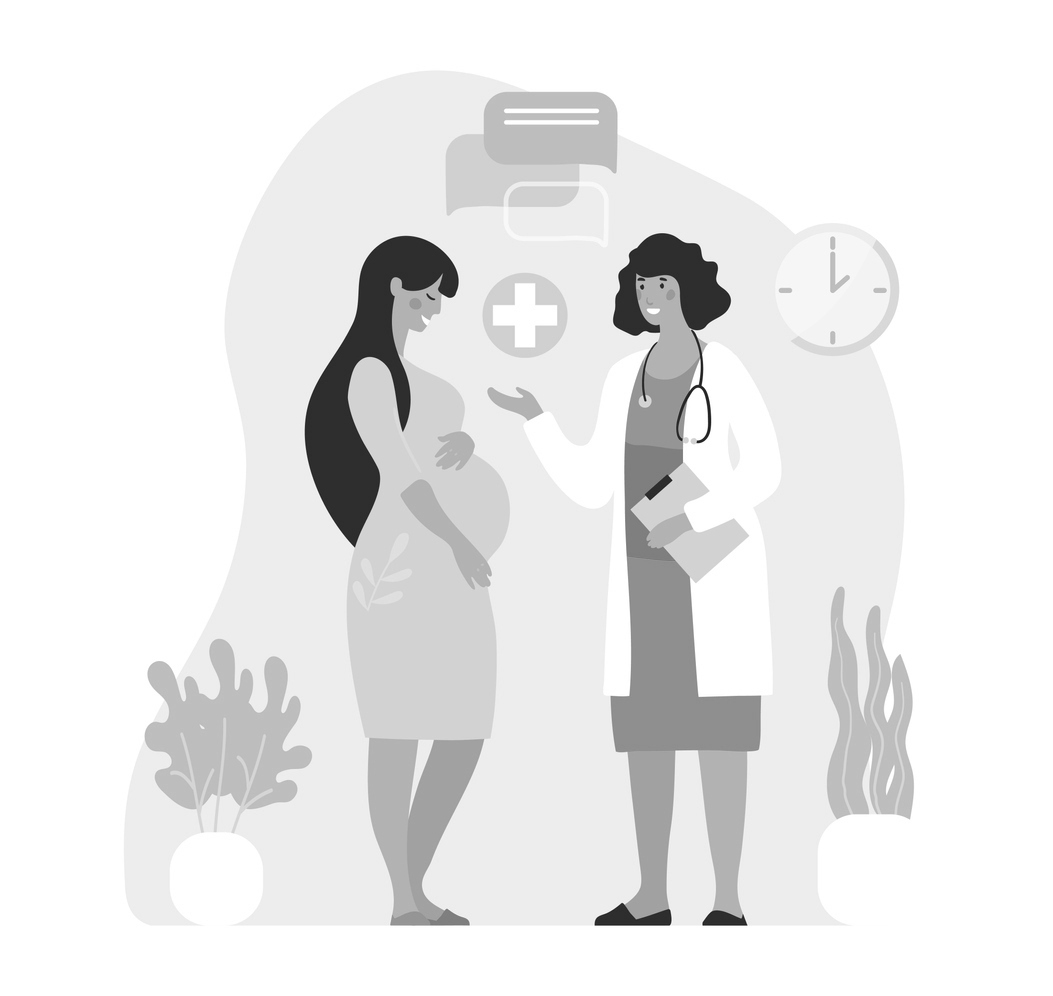 When a pregnant woman or couple registers at the maternity, an Early Prenatal Interview (EPI) is proposed. This interview became mandatory for all pregnancies on May 1, 2020 (Section L. 21221of the French Public Health Code). 
 In our maternity, the EPI is an essential appointment conducted by trained midwives which allows them to meet each mother-to-be and couple. During the interview, our healthcare system as it relates to pregnancy and the birth, as well as our medical services, are explained. The EPI is also an opportunity to demystify the strengths and vulnerabilities of pregnant women and couples, offering insights that can be shared and built upon to define a birth plan.  
In light of scientific literature demonstrating that 54 percent of pregnant women suffer from anxiety and 37 percent experience prenatal depression, the American Hospital of Paris Maternity proposes the self-rating General Health Questionnaire-28, psychosomatic medicine's gold standard for the detection of emotional distress.
---
THIRD TRIMESTER  
Our maternity's obstetricians, midwives and anesthesiologists all consider the third trimester visits to be particularly important: with the birth now imminent, these visits are an opportunity to realign the birth plan to reality.
Because scientific literature shows that 20 percent of all new mothers experience postpartum depression six weeks after the birth, we offer mothers-to-be the option of taking the Edinburgh Postnatal Depression Scale (EPDS) test during a third trimester visit. The EPDS is the gold standard for identifying women who are likely to experience postpartum depression.
---
LEAVING THE MATERNITY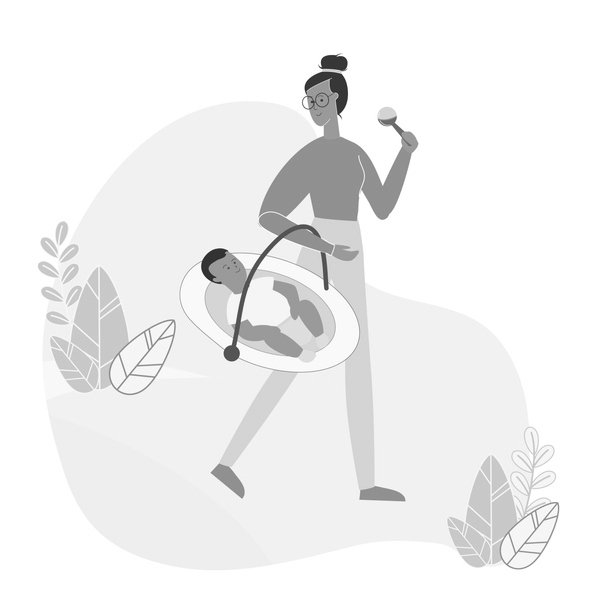 The postpartum period is one of life's most intense experiences for women and couples, when they discover the realities of having a newborn. This period of discovery, shared with the maternity team, allows us to adjust to the changing needs of the mother-infant dyad and the parents-infant triad.
Because scientific literature shows that approximately 16 percent of women who experience an "unexpected event in the delivery room" develop post-traumatic stress disorder, our post-natal team proposes the Perinatal Post-Traumatic Stress Disorder Questionnaire (PPQ), the gold standard for identifying this risk.
---
POSTNATAL CONSULTATIONS
Our Maternal Emotional Security Program pays close attention to women and/or mother-infant dyads who have undergone treatment in:
Fetal medicine
Reproductive medicine
Neonatal medicine
We propose a specific pediatric psychiatry consultation to these mother-infant dyads one month following the birth.
---
MEDICAL SERVICES
To better meet the needs of pregnant women, couples and infants, the American Hospital of Paris Maternity gives patients access to a full range of modern mental health-related medical resources. All of the tools described below have been scientifically approved and are used in accordance with team-implemented protocols.
Screening consultations with a psychologist
Consultations with child psychologists specialized in perinatal health, who propose multidisciplinary care pathways including:

General check-ups 
Psychopharmacological strategies
Psychotherapy with focus on perinatal psychopathology
Trauma desensitization techniques: EMDR, acupressure, hypnosis
Prenatal and at-home postnatal assistance provided by a psychomotor therapist specialized in the Bullinger sensory-motor method
Dialectical Behavioral  Therapy (DBT)
International scientific literature views the maturational crisis of pregnancy as a situation of emotional dysregulation. It recommends the use of dialectical behavioral therapy for pregnant women who are particularly vulnerable or have crossed the pathological threshold.
 
DBT is provided through our Maternal Emotional Security Program as follows:
MODULE 1: from the 4th to 7th month of pregnancy - 12 sessions
4 mindfulness sessions:

Reducing pain, tension and stress
Increasing well-being
Improving physical health, relationships and distress tolerance 
 

4 distress tolerance sessions:

Overcoming crises
Accepting realities that cannot be changed
 

4 emotional regulation sessions:

Reducing emotional suffering 
Working on the ability to understand one's emotions
Reducing vulnerability to emotional suffering 
Women whose PPQ score is above the threshold can receive treatment for post-traumatic stress disorder.
Incredible Years
Following the birth, our Maternal Emotional Security Program offers a module inspired by the Incredible Years program. Recognized and validated by international scientific literature, this program aims to support and promote parents' skills and sensitivity to their child's needs and development. Our Incredible Years module is proposed to women and couples who have been identified as being at risk or with a confirmed pathology:
MODULE 2: from birth to 12 months: 
This program enables parents to:
Help their baby feel loved in a trusting, safe relationship
Encourage the psycho-emotional and cognitive development of their baby
It is divided into six themes, each of which is explored through two 2-hour sessions: 
Meeting my baby (0-3 months)
Developing communication with my baby (3-6 months)
Stimulating my baby's five senses  
Learning to understand my baby 
Knowing how to ask for help 
My baby's development of self (6-12 months)