Well-being and pregnancy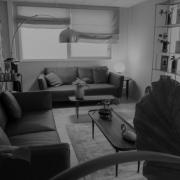 Throughout your pregnancy, all of the professionals involved, in particular your midwife and/or obstetrician-gynecologist, can recommend other providers specialized in pregnancy care, based on your needs.
As part of your care prior to giving birth at the American Hospital of Paris, you benefit from three complimentary private sessions with an acupuncturist, osteopath and/or sophrologist, in any combination you choose. Sessions take place at the Wellness Center of the American Hospital of Paris, located at 55 boulevard du Château in Neuilly. This space entirely dedicated to well-being welcomes patients in a warm, feminine setting.
To schedule an appointment, call +33 1 46 41 84 88 (Monday to Friday from 9:00 am to 12:00 pm / 2:00 pm to 5:00 pm
---
Ostéopathy 
When a woman is pregnant, her body must make adjustments, and minor health issues may arise. Using gentle manipulation techniques, an osteopath can prevent and relieve pain and tension in the musculoskeletal system, leading to improved physical mobility and sleep as well as greater peace of mind before the birth.  
By listening to you and your body to better understand your needs, the osteopath focuses on the various aspects of your pregnancy as a whole, personalizing each session with helpful advice to improve your well-being. The goal is to create an optimal state of comfort for each mother-to-be throughout her pregnancy, and ensure the smoothest possible delivery. 
---
Acupuncture
Acupuncture can relieve many ailments for which medication is contraindicated during pregnancy, including nausea, vomiting, insomnia, anxiety, stress and sciatica. 
---
Sophrology
In a gentle, soothing atmosphere conducive to well-being and concentration, sophrology can help expectant mothers gain peace of mind, self-confidence and energy during this period of major physical change. The desire to have a child, the pregnancy itself and the delivery can be sources of stress, anxiety and physical pain. Through specific breathing, visualization and relaxation exercises, this discipline helps you evacuate negative emotions and pain.  
Sophrology prepares pregnant women for a serene birth experience. Each session is customized based on the patient's pregnancy and personal experiences at every stage of the journey, in order to offer holistic support in areas such as tobacco cessation, pregnancy-induced pain, ART-related experiences, preparation for the delivery with or without an epidural; monitoring weight gain and sleep.  
 
---
Different workshops on themes including relaxation and nutrition are also available.