Well-being and pregnancy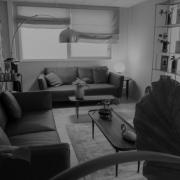 The maternity unit of the American Hospital of Paris puts at your disposal a range of services allowing you to live well this exceptional moment.
As part of the monitoring of your pregnancy and your next delivery at the American Hospital in Paris, 3 individual sessions with acupu-ncturist, osteopath and / or sophrologist are offered, to be arranged according to your choice.
The sessions take place at the Wellness Center of the American Hospital of Paris, directly accessible at 55 boulevard du Château in Neuilly. This space dedicated to well-being welcomes you in a warm and feminine setting.
Appointments : (+33) 1 46 41 84 88 ( Monday to Friday - 8am to 12pm, 2pm to 5 pm)
---
Ostéopathy 
Low back pain, stomach problems, headaches or heavy legs: the body of the pregnant woman adapts to a new condition and disorders can appear.
• By gentle manipulations, the osteopath comes to prevent or improve certain dysfunctions of the body to allow you to move better, to sleep and to approach serenely the childbirth.
• By listening to you and listening to your body to understand you, the osteopath focuses particularly on the multiple as-pects of the pregnancy, its overall progress and adapts the sessions to each future mother to improve its well-being and offer appropriate advice .
•  His goal ? To bring a state of optimal comfort to the pre-gnant woman throughout the pregnancy so that the childbir-th and the birth take place for the best.
---
Acupuncture
Acupuncture can correct many ailments for which taking me-dication is contraindicated during pregnancy such as nausea, vomiting, insomnia, anxiety, stress or sciatica.
• With very few needles and in a painless way, acupuncture sessions can be a help in case of presentation by the seat, to increase the chances that the fetus turns around.
• Acupuncture also helps to prepare for delivery, prepare the cervix for dilatation and perineum to reduce the risk of epi-siotomy.
The acupuncturist is available on Wednesday morning and Thursday afternoon at the American Hospital of Paris
---
Sophrology
In a soft and soothing atmosphere conducive to well-being and concentration, sophrology can help the future mother ind serenity, conidence and energy in this period of upheaval.
The desire for a child, pregnancy, childbirth can sometimes be experienced as a source of stress, anxiety and physical pain and through targeted exercises of breathing, visualization and relaxation, this practice teaches to get rid negative emotions  and pains. Sophrology prepares the pregnant woman to live these moments serenely.
Each session is personalized according to the pregnancy and the lived experience, but also at each moment of the course in order to propose a global support: stop of the tobacco, at-tenuation of the evils of the pregnancy, lived of a course PMA,  preparation of the childbirth with or without epidural, control of weight gain, sleep ...
Various workshops including yoga, relaxation and nutrition can also be proposed.
The acupuncturist is available on Monday morning and Thursday afternoon at the American Hospital of Paris
---
Prenatal Yoga
Prenatal yoga Our partner "Yoga For You" offers pre and post natal yoga sessions in dedicated premises within the WellnessLab of the American Hospital of Paris.
Prenatal yoga is a gentle practice that is particularly beneficial for pregnant women from the 3rd month of pregnancy until childbirth. It is good physical and mental preparation for childbirth. Each session brings physical well-being and gives her relaxation and serenity during her pregnancy. The breathing exercises and postures offered help to maintain flexibility, firmness and energy throughout pregnancy while relieving a number of ailments related to this specific condition (back pain, pain, sciatica, feeling of low baby or on the contrary too much. high and preventing good breathing, acid reflux, ligament pain, varicose veins and problems with blood circulation, digestive system etc.).
Postnatal yoga sessions are also offered to help you relax, reduce postnatal fatigue, regain tone and firmness, and reclaim your body after giving birth.
Information and registration: https://yogaforyou.fr/inscriptions-planning/
No previous yoga practice is necessary (plan to wear comfortable clothes). Group lessons. Distance learning by video possible.