Committed to you
The American Hospital of Paris Maternity prioritizes well-being for you and your baby, and assists parents in acclimating to their new role.
Following the birth of your child, it is our pleasure to give you a complimentary range of "Born at the American Hospital of Paris" premium products. Endorsed and used by our Maternity staff, these items will be helpful when caring for your baby in the first days, whether at the hospital or at home.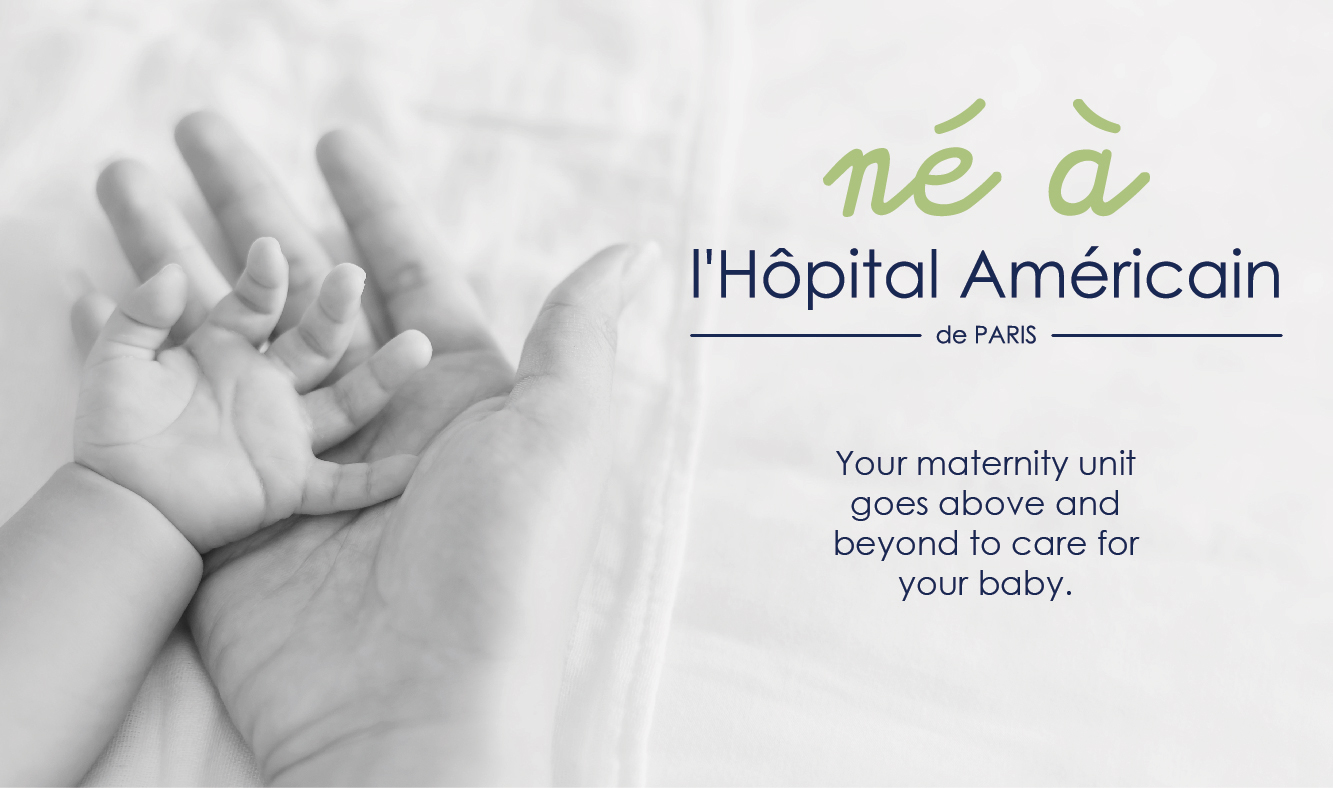 ****
Babies who are born at the American Hospital of Paris Maternity also receive a swaddling blanket and a baby bonnet made of organic cotton, specially designed for the American Hospital of Paris by Premiers Moments.
To protect your newborn baby's delicate skin, our swaddling blankets and bonnets are Oeko-Tex® certified. This designation guarantees the absence of products that are potentially harmful for your baby's skin. The fabrics used for our blankets and bonnets are also GOTS-certified (Global Organic Textile Standard). This certification is based on ecological and social standards guaranteeing the use of organic cotton. In addition, all workers who participate in the manufacture of the blankets and bonnets earn a decent salary and benefit from safe and healthy working conditions.
On registering at the Maternity, future parents will also be given access to a section of the Premiers Moments website dedicated to American Hospital of Paris patients, where they'll receive personalized assistance in packing their Maternity bag. Future parents will receive step-by-step guidance in selecting the items their baby will need, based on recommendations from our Maternity, and benefit from an exclusive discount.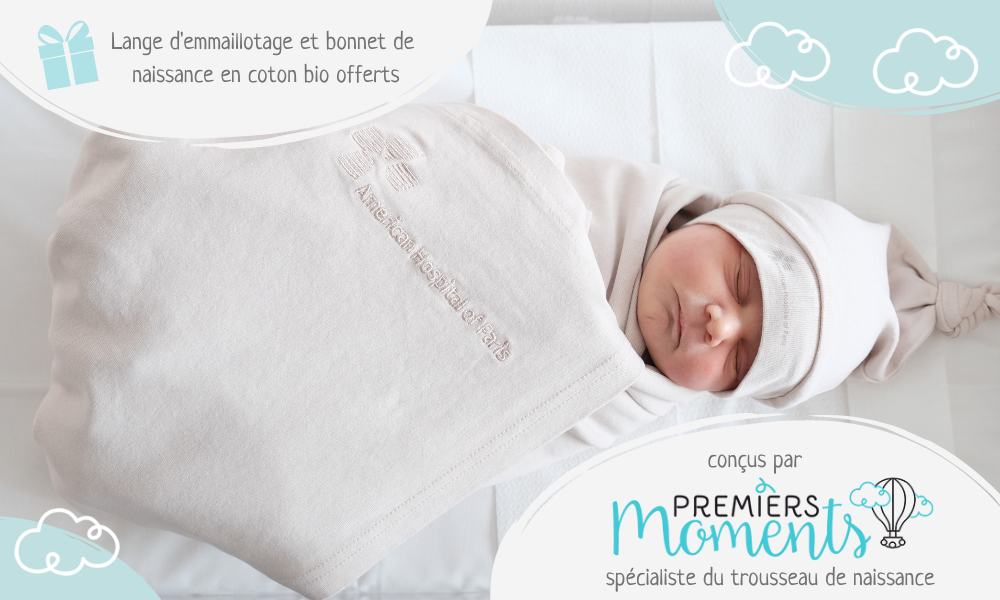 In March 2022, the American Hospital of Paris initiated a training seminar on delivering respectful care to patients and couples, designed for all maternity care providers throughout France. Its aim is to fight against obstetrical violence and promote a climate of trust and well-being for patients, couples and newborns.