Feeding
This is the period of knowledge transfer. In addition to carefully monitoring each newborn's behavior, it is also our job to provide parents with all the information they need to continue keeping their baby safe. 
Group workshops and individual interviews are offered to facilitate our overall mission, namely to teach you how to answer what will now be the dominant question of your life: What must I do to keep my baby safe?
At every age the answers change, but will always cover three different areas:
-    Protection against disease
-    Protection against accidents
-    Emotional security
And that sums up our mission: ensure newborns' safety through optimal management of the period surrounding the birth, and provide new parents with all the information they need so that, when the time comes, they can watch over their infant and keep him safe in every way.
The American Hospital of Paris maternity is committed to supporting you, whether you choose to bottle-feed or breastfeed your baby.  
Whatever you decide, we do our utmost to ensure that you and your baby have a bonding relationship. 
Benefits of breastfeeding
Breastfeeding is a natural way to feed your baby, and should feel that way. To breastfeed, you need to be in a comfortable, relaxed position and have confidence in yourself and your newborn.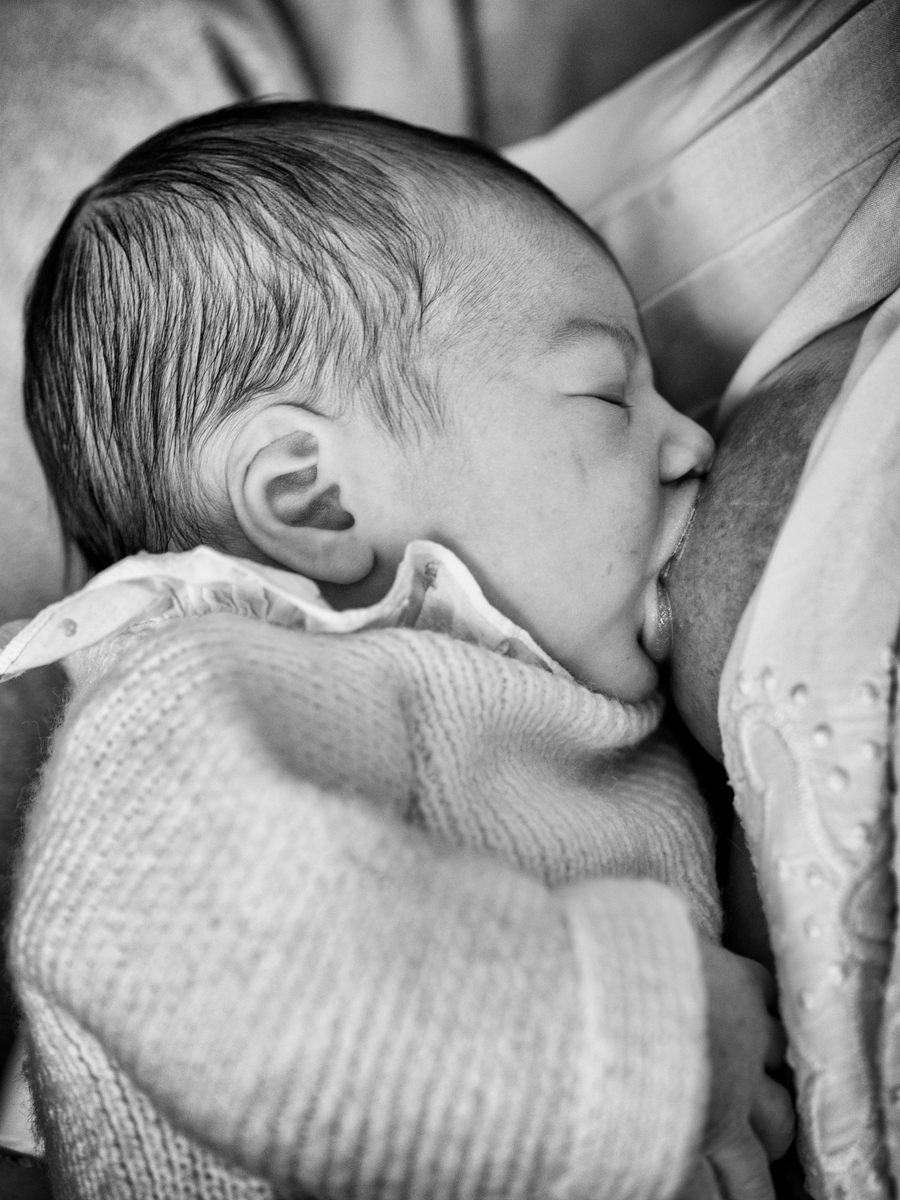 You can only provide your baby what she needs, when she needs it.
While waiting for your milk to come in, you will produce colostrum, which largely meets all of your baby's immediate needs. Your milk will come in around three days following the birth, and your breasts will be a little swollen and uncomfortable for 24 to 48 hours. When this happens, shower after breastfeeding with fairly hot water (if you can bear it) and empty your breasts in the shower. Before and after feeding, clean the nipple area with water. To avoid cracked nipples, dry the skin after each feeding. Don't forget to drink at least two liters of water a day. Feel free to get advice from our nursing staff, and most importantly, ask for assistance the first times you breastfeed.
The father also plays an important role by giving his support to the new mother and/or gathering helpful information.
As for the baby, he benefits from milk that is adapted to his needs while enjoying a pleasurable moment of mother-baby bonding – a "dialogue of the senses."