Our rooms
The American Hospital of Paris
is renovating to better serve you
Transformation and renovation work of the maternity unit have been launched in August 2022.
During your stay in the Maternity Unit, our teams will take care of your tranquility as much as possible. Nevertheless, you could be accommodated in another sector, adjoining the Maternity Unit and recently renovated.
The entire Maternity team will remain by your side to accompany you.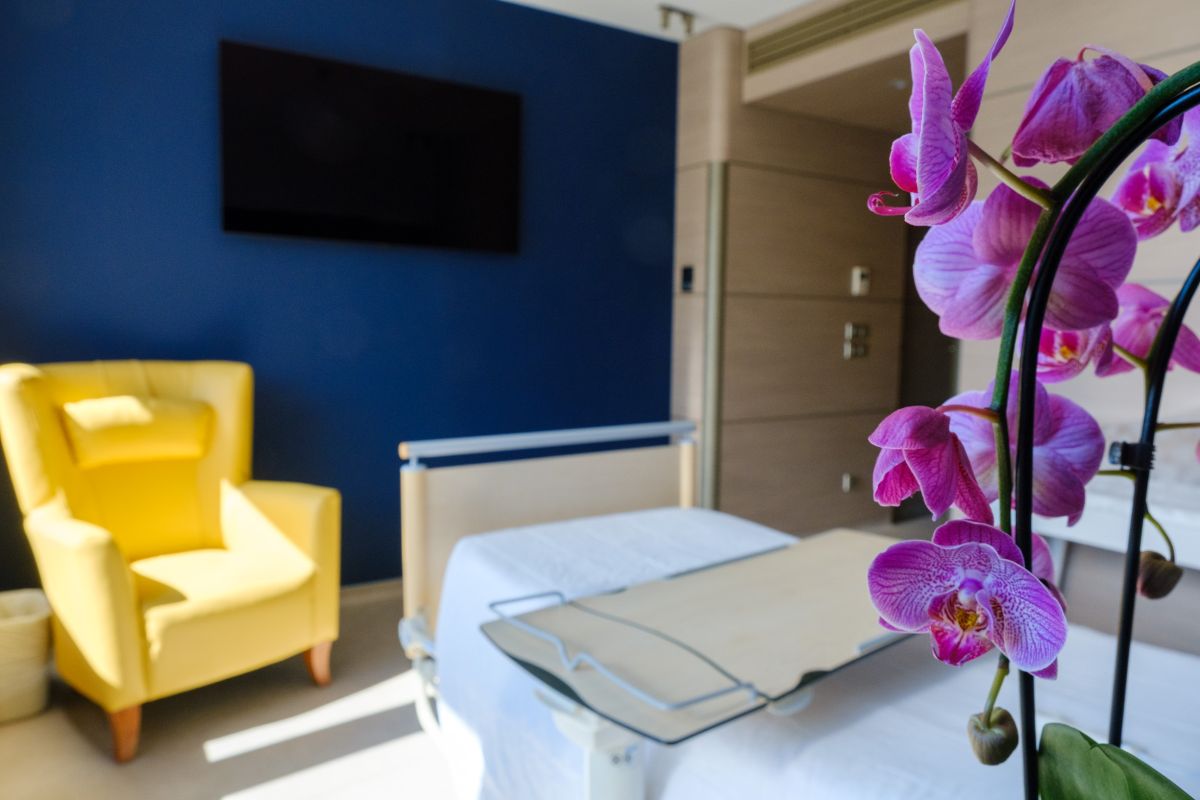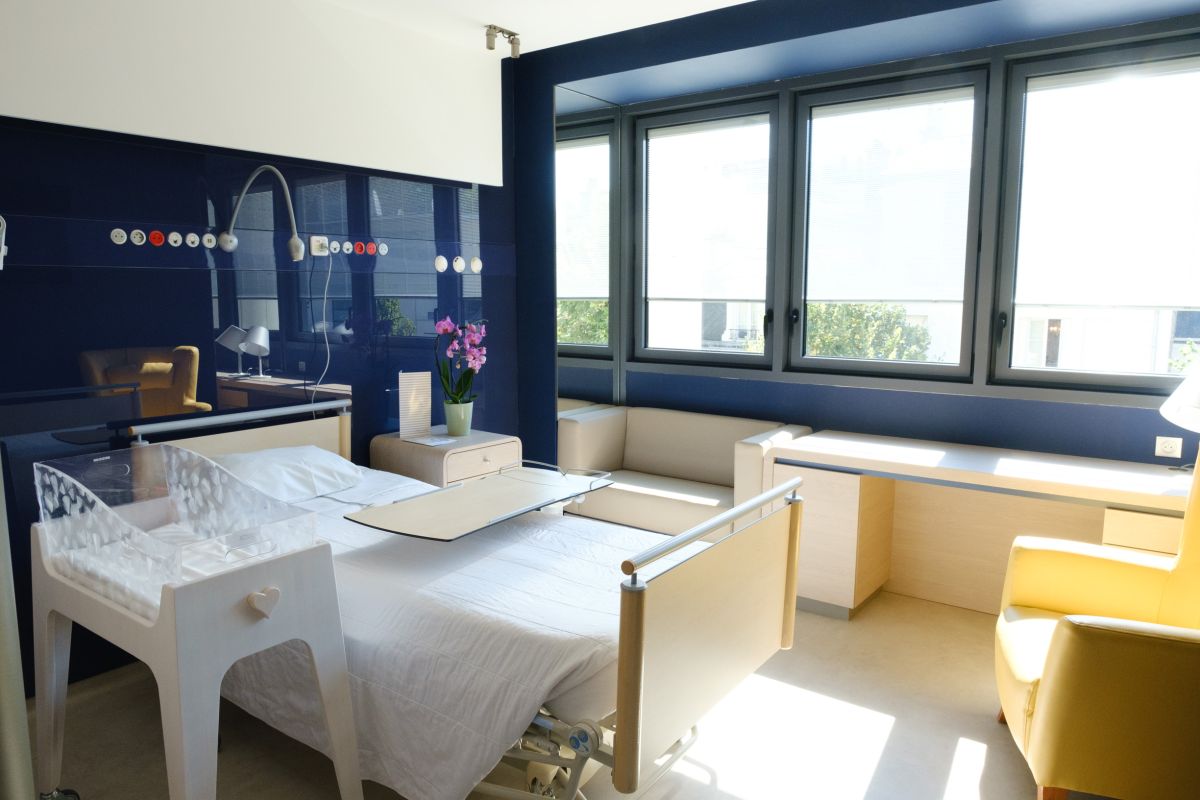 Example of a room in which you could stay during the renovation of the maternity ward