My Comfort
Located inside a hospital, the American Hospital of Paris maternity is a unique, multidisciplinary, small-scale unit where you can safely give birth surrounded by a team that is both available and attentive to your needs.
Our maternity is fully climate-controlled and features: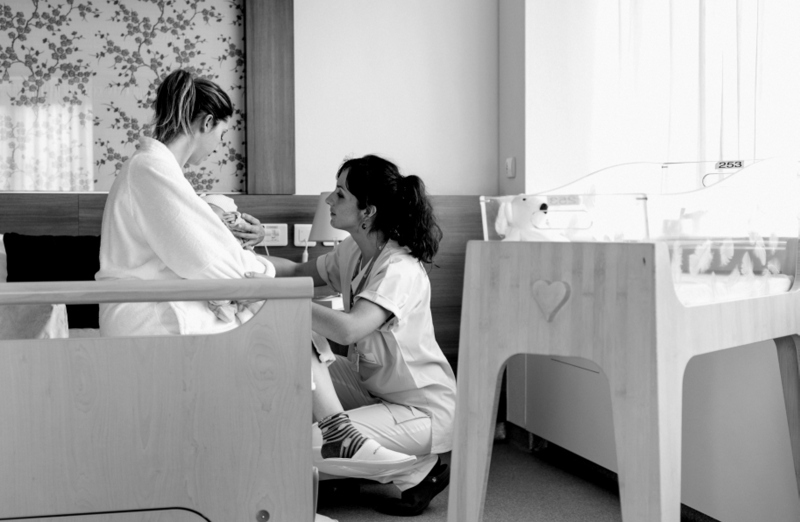 15 private rooms, including suites, each large enough to accommodate an accompanying person
A birthing section comprising an examination room, a balneotherapy room equipped with a hydromassage bed, two pre-labor rooms (one of which is equipped with a bathtub to facilitate dilation), two delivery rooms and one room for emergency cesarean sections.
An area dedicated to caring for your baby
A nursery
Each room has a private bathroom, a dedicated area for your baby, a flat-screen TV (with French and international channels), a mini-bar, strongbox and WI-FI.
Many services are available:
For each meal you may choose from a variety of menu options. If you are on a special diet, your meals can be adapted to your needs.
Our Room Service is available to you and your loved ones.
Visit our maternity!
We encourage you to come and discover our maternity. Tours take place once or twice a month at 3 pm.
To register, please call our receptionists, who will give you the dates of upcoming tours.
Phone number: 01 46 41 26 00