Engagement
The maternity unit of the American Hospital of Paris is committed to the wellbeing of your baby and to accompanying you during your first days as a parent.
On the day of your child's birth, we will be pleased to offer you the complete range of care « né à l'Hôpital Américain », high quality products endorsed and used by your maternity unit's professionals which you can use during your stay, then when you return home.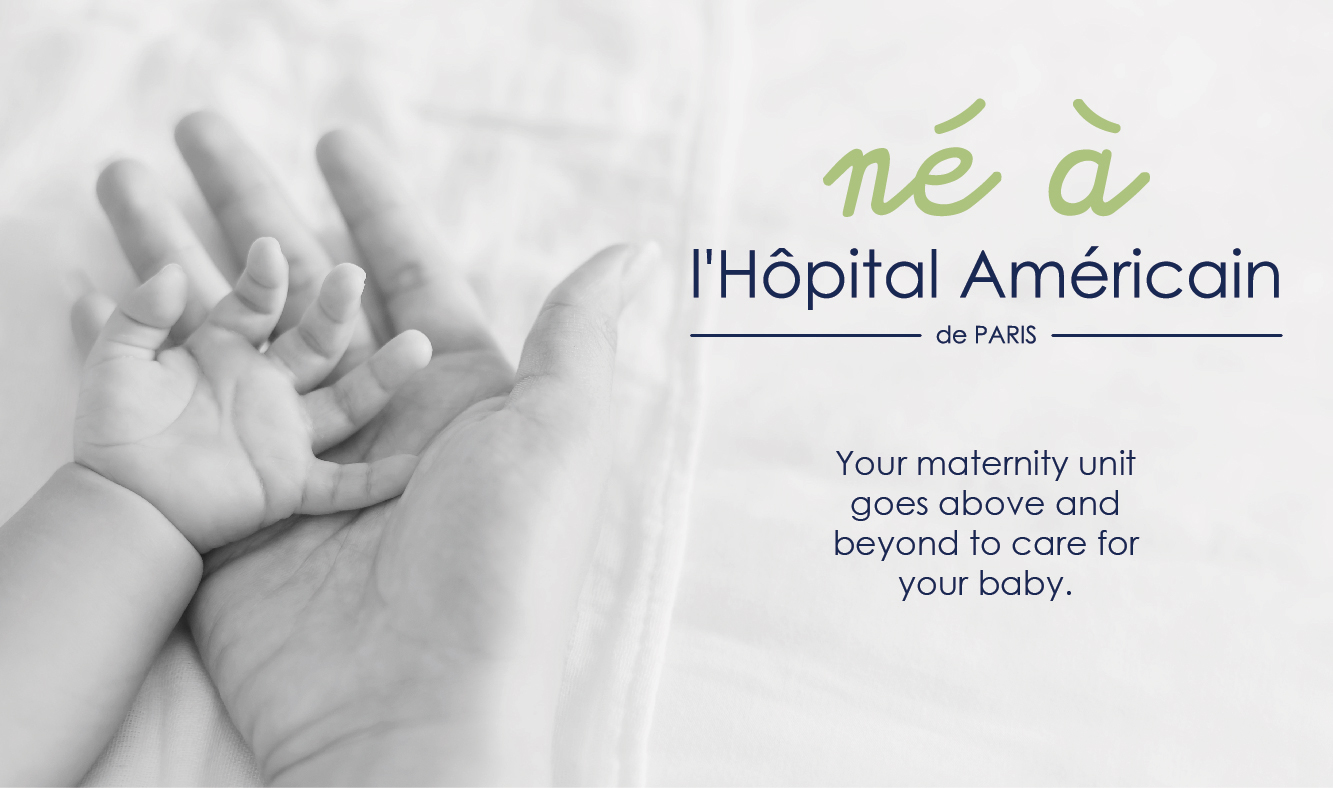 ****
The Maternity Unit also offers children born at the Maternity of the American Hospital of Paris a swaddle as well as a birth cap in organic cotton specially designed by Premiers Moments for the American Hospital of Paris. As soon as they register at the Maternity Unit, future parents can also access a section dedicated to patients of the American Hospital of Paris on the Premiers Moments website in order to benefit from personalized support to put together their suitcase for the Maternity Unit. Guided, step by step, future parents can thus design the baby's suitcase, based on the recommendations issued by the Health Professionals of their Maternity, while benefiting from an exclusive discount.