Nursery
Babies can be taken to the nursery day or night.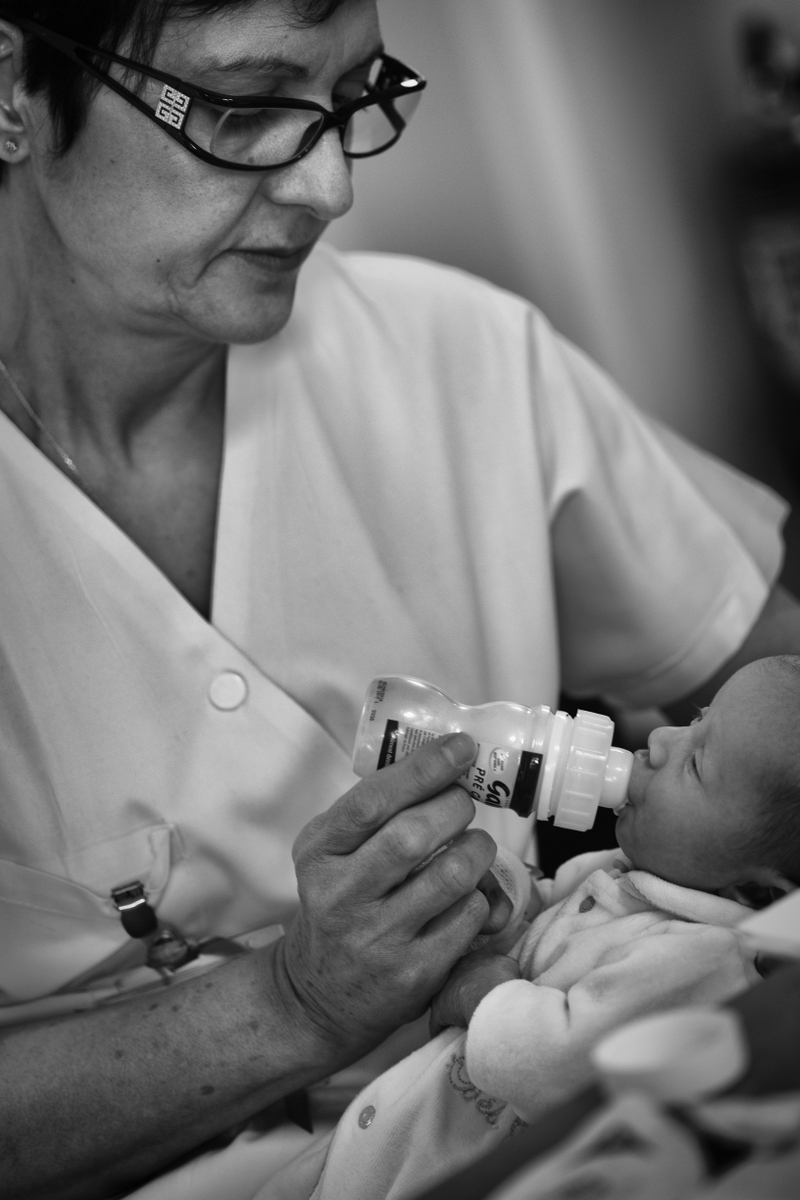 Our nursery is designed to meet all of your newborn's needs while providing the highest quality of care.
You can bathe and change your baby in the nursery with help and advice from our pediatric nurses and aides. In general, you will change your baby before feedings.
Your baby will be bathed every day. The pediatric nurse aide will help you with this task. She will also weigh your baby and take his temperature. 
Take part in these activities as often as you can; the nurse aide is there to help and give you advice.
Throughout the day, the father can also help care for the baby through bathing, umbilical stump care and diaper-changing. 
Our nursery has a specific area for babies who need continuous surveillance and additional care. It was specially designed so they can be constantly watched and reached by our staff. Experienced pediatricians specialized in neonatology are available 24/7 in the event of an emergency. They will examine your baby at least twice over the course of your stay.
Although the continuous presence of pediatric nurses or midwives is not mandatory for maternities in France, we have chosen to have a team of pediatric nurses and midwives on hand 24/7.